Notepad Envelopes
Constructing corporate identity isn't an easy task as many perceive and it may take years to actually establish as one credible brand in the niche. Today, marketers understand that it is important to trigger strong brand consciousness with their employees and customers to succeed in the niche. Over the years, the demand for corporate stationeries such as customized notepads and other paper products have peaked. Custom envelopes are one of the most popular items in the lot and largely affordable, too. We offer attractive price benefits on wholesale orders of these envelopes.
Create First Impressions with Custom Notepad Envelopes
Custom notepad envelopes are sought by marketers to mail logo printed notepads to their prospective customers, clients or share holders. They know that it will improve their brand visibility and create great impact. Marketers who are working hard to get noticed by crowds can use these personalized notepad envelopes for building impressions. They can gift personalized notepads wrapped in envelopes during corporate events, tradeshows, employee orientation events and more.
We only offer plain made in USA white envelopes produced from high quality paper. Being lightweight, investors can carry these envelopes along with notepads to tradeshows and other business events.
To know more about their prices and print options, feel free to give us a call at 855-866-8372 or mail us at info@notepadsdirect.com.
Create the bigger and larger impression by giving away custom notepad envelopes from Notepadsdirect.com.

Sticky pads

Custom ScratchPads

Memo Cubes

Flags

Spiral Notepads

Others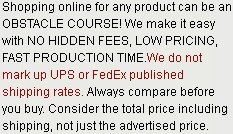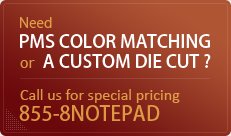 Last month our company had organized investors meet and during that time we chose to give away customized notepads purchased from you. The results were amazing; many people told us that the notepads were best they have ever received. Thanks guys, we are already in process of placing order for next batch.