Notepad Envelopes
Constructing corporate identity isn't an easier task as some may perceive and it may take years to actually establish as one credible brand in the niche. Most marketers who are involved in brand building understand that it is important to trigger strong brand consciousness within their own employees and customers to succeed. Over the years, they have been relying on corporate identity stationeries to achieve the purpose. Custom envelopes are the most popular of the lot and most business owners find them extremely affordable, too. Here you can seek from our collection of customized notepad envelopes offered in various sizes. Marketers can get their brand names imprinted on these envelopes in black color prior to gifting.
Create First Impressions with Custom Notepad Envelopes
Custom notepad envelopes makes it easier for marketers to mail their custom notepads to their prospective customers, clients or share holders without the fear of losing or product getting impaired in transit. Marketers who are yet to make a mark or wish to get their business noticed by crowd can easily rely on these personalized notepad envelopes for casting impressions. They can gift away notepads wrapped in these envelopes during corporate events, tradeshows or as a complimentary product with purchases or in any other way, they wish.
We offer plain white envelopes in various sizes starting from smallest being 5.12x 3.62. These notepad envelopes are made in USA using high quality paper. They are lightweight and ideal for carrying during presentations and other events.
To know more about their pricing or imprint options, feel free to give us a call at 855-866-8372 or mail us at info@notepadsdirect.com.
Create the first best and large impression by gifting away custom notepad envelopes from notepadsdirect.com.

Sticky pads
Custom ScratchPads
Memo Cubes
Flags
Spiral Notepads
Others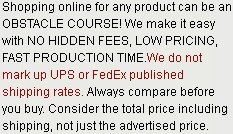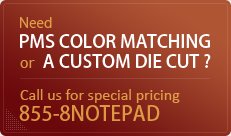 Last month our company had organized investors meet and during that time we chose to give away customized notepads purchased from you. The results were amazing; many people told us that the notepads were best they have ever received. Thanks guys, we are already in process of placing order for next batch.