Custom Sticky Flags
Most people entwined in busy life and career schedules yearn for a good system, which organizes their schedules and sets reminders for them. By gifting these custom sticky flags, you are gonna help them to set reminders or highlight things, which require their attention. These sticky flags can be place anywhere on the work desk, on files, on the computer screen, the front door or refrigerator or any other surface. You can get these sticky flags colored with your brand information prior to gifting. As, these sticky flags are largely accepted by the audience, so you can position them for gifting during tradeshows or other promotional events, where huge turnouts are expected.
Free Sample • Free Online Proof in 24 Hr • Secure Shopping
Customized sticky flags are a value effective way of promoting business and grabbing customer attention. At NotepadsDirect.com, we offer a large collection of colorful sticky flags to choose and marketers can invest in those, which they feel can do justice to their branding efforts. These sticky flags are offered in various sizes, flag counts and marketers can get them done with their brand logo or business name in colors of their choice.
Custom printed sticky flag books are considered one of the most effluent office accessories. These adhesive sticky flags will easily position your brand logo or brand information with ease and it will slowly build its way on minds that see your logos. When ordered in large numbers, we offer imprint option on Mylar flag portion. Sticky flags make one year around gifting choice.
These sticky flags can be used as a bookmark, reminder or as an appealing craft over any various surfaces and people are sure to take note of the brand information imprinted on them. These sticky flags are also perfect to trigger sense of work responsibility in your employees, students, or prospective customers who matter to you or your organization.
If you are yet to find a sticky flag type, which can serve you better, feel free to approach us at 855-866-8372 or write to us at info@Notepadsdirect.com.
You can grab free sample for this product and enjoy other benefits such as free artwork, free design, free online proof, and lowest price guarantee.

Sticky pads
Custom ScratchPads
Memo Cubes
Flags
Spiral Notepads
Others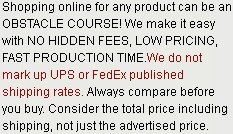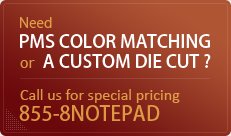 Last month our company had organized investors meet and during that time we chose to give away customized notepads purchased from you. The results were amazing; many people told us that the notepads were best they have ever received. Thanks guys, we are already in process of placing order for next batch.