Size Charts - Sticky Pads
We make it easy and you can actually count upon us, whenever you need personalized sticky pads for promotions. We offer advertisers bigger selection of promotional sticky pads to choose from and they can see it neatly aligned under different categories. In this section, we offer an easy option for advertisers to choose from sticky pads in sizes – 2, 3, 4, 5, 7, and 8. Customized sticky pads make a great brand building and goodwill creation tool in all seasons and they can be availed in 25, 50 and 100 sheets.

Sticky pads

Custom ScratchPads

Memo Cubes

Flags

Spiral Notepads

Others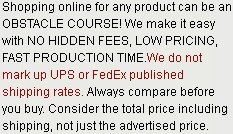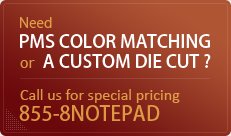 Last month our company had organized investors meet and during that time we chose to give away customized notepads purchased from you. The results were amazing; many people told us that the notepads were best they have ever received. Thanks guys, we are already in process of placing order for next batch.