Custom Memo Cubes
Custom non-adhesive paper cubes offers high dose of brand exposure due to their appearance and bears high purpose value . You can get your brand logo and company name imprinted on all sides as well as on paper for better visibility! NotepadsDirect.com offers wide selection of multi-sized promotional non-sticky memo cubes in different sheet sizes, sheet counts, and imprint options. You can seek these memo cubes in your preferred shape and size that matches your promotional requirements, fits into your budget, and lends enough scribbling space to your target audience. Unlike sticky notes, recipients can use both front and back of these non -sticky cubes to manage their information.
Free Sample • Free Online Proof in 24 Hr • Secure Shopping
Make Your Logos their Priority with these Custom Non-Sticky Memo Cubes
If you want to keep your brand information visible on all sides of the promotional product, these custom memo cubes ( non sticky) comes as a handy solution. These non-sticky paper cubes come as a handy writing pad as well as paperweight. When placed on desktop or worktable, these cubes will continue to remind users of your brand from all angles. Invest in this attractive product and enjoy value effective promotion.
Everyone loves promotional note cubes and they are extremely popular with people of all ages. It is for sure that whoever receives it are going to showcase it over their working tables or work spaces because it will offer them ease to scribble their business information as well spruces up their duller spaces. People can use it at home or office for scribbling information.
You can hand them out to public during trade shows because it helps to cast stronger impressions and boost brand-loyalty. These affordable non-adhesive paper cubes also make an indulging giveaway during fundraisers, corporate events, individual milestone events or any event where you wish to inform people about your brand. You can gift away these cubes at office, if you strongly desire to cultivate work behavior and brand consciousness in them.
If you do not see the custom non-sticky memo cube, which fulfills your promotional requirements, feel free to reach out to us at 855-866-8372 or write to us at info@Notepadsdirect.com.
Free artwork & free online design proof, safe & secure shopping, attractive wholesale discounts are some benefits offered on these custom non-sticky memo cubes.

Sticky pads
Custom ScratchPads
Memo Cubes
Flags
Spiral Notepads
Others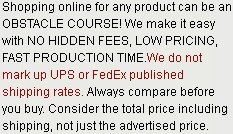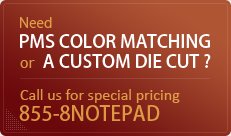 Last month our company had organized investors meet and during that time we chose to give away customized notepads purchased from you. The results were amazing; many people told us that the notepads were best they have ever received. Thanks guys, we are already in process of placing order for next batch.